1. Set A Purpose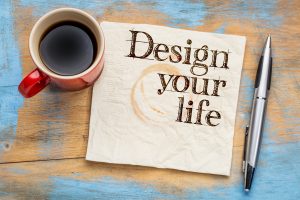 Example: I am downsizing so that I can move into my new home that is half the size of my current home or I am downsizing because I am overwhelmed by too much clutter in my living space. 
2. Set A Goal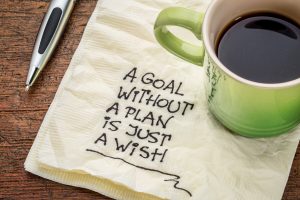 I need everything I keep to be an item that serves a needed purpose in my life or brings me comfort when I see it. Or, I need to complete my downsizing project within 6 weeks so I can move.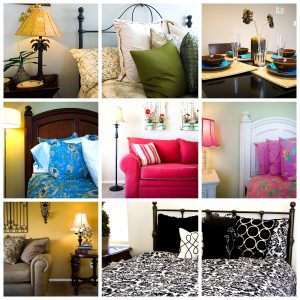 3. Create Your Vision Remind yourself of your purpose and goal so that you can visualize the outcome. Visualize what your new home will look like. Visualize what your living space will look like when it feels inviting. Practice this visualization each time you start to work on your organizing and downsizing project. If you need help navigating this step, then create a vision board. 
Vision Board: "a collage of images and words representing a person's wishes or goals, intended to serve as inspiration or motivation".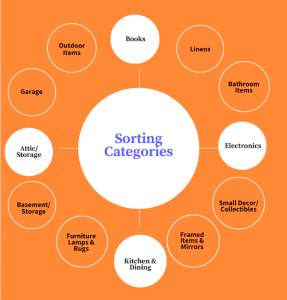 4. Create Projects Start sorting through items in your home by category and start with categories that may be less emotional. For example, sort through all books or electronic items first. Save framed photos and art for later. Do bigger projects like attics or basements last. You may need professional assistance and additional labor for attics, basements and garages.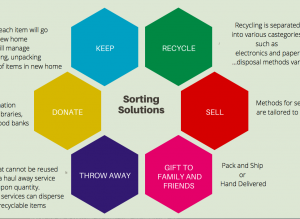 5. Decide On A Solution For Each Item  Every item you decide to part with needs to have a new place to go. The most common solutions are donate, gift to family or friends, sell, recycle or throw away.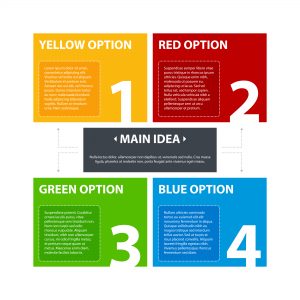 6. Use Labels  Create a label for each solution and put those labels on boxes and bags. Also, designate different colored bags for different solutions. Use clear bags for donation items that do not require a box. Use white bags for recycling and label the type of recycling on the bag. Use black trash bags for items to be thrown away. Consider hiring a professional haul away company that can take all of these things and disperse them according to labels.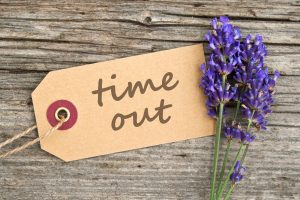 7. HALT: Take Breaks Set a timer for every few hours where you will stop and ask yourself, "Am I hungry? Do I feel anxious or emotional? Do I feel lost in the chaos or clutter? Am I tired?" We all need to re-charge and take care of ourselves when we are working hard. Downsizing is both labor intensive and emotionally draining.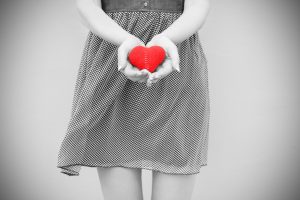 8. Emotional Support Who are the people in your life that you consider to be your cheerleaders? Is it your spouse, your mom, your daughter, your best friend? Call those people or that person and tell them what you are doing. Connect with them whenever you feel overwhelmed and accept their supportive words and gestures to help you.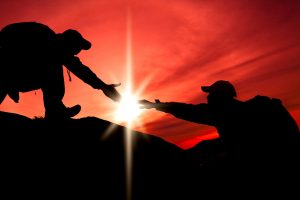 9. Professional Support There are many professional resources that will further simplify the downsizing process. A professional organizer can help you navigate the entire process and act as a project manager for any obstacles or additional needs that arise. Residential Contents Appraisers can help you determine whether or not certain items may have saleable value. There are various resources to assist you in selling items. Haul Away companies will remove all donations and trash and disperse accordingly. Move Management companies can pack up and unpack items during a move. Move Management Companies can also pack and ship items you wish to gift to friends and family.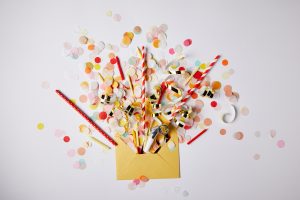 10. Celebrate Achievement Celebrate your accomplishments along the way. If you have sorted every book in your home and you have decided which ones are the keepers and which ones get donated to the local library fundraiser, then reward yourself after you have completed that project…even if that means buying a new book you have been wanting to read. The biggest celebration will be the liberation and comfort you feel once you have settled into your new home or new space after the entire downsizing project has been completed. You will have Rightsized your life and can enjoy all the benefits of that achievement.